The trending companies table can be found on the CapEdge homepage.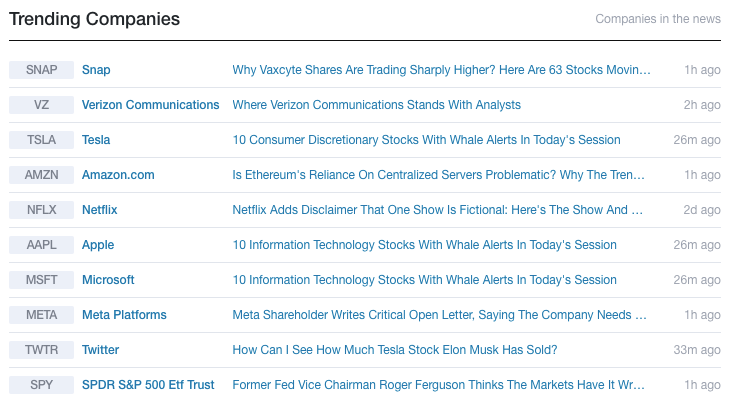 How are trending companies selected?
We look at a variety of third-party RSS feeds from news websites (Benzinga, Seeking Alpha, Investopedia, Motley Fool, Cnbc, NYTimes, Businesswire, and Fortune) to identify which companies are mentioned the most in recent news stories across all of those sources, with a minimum of X mentions (currently X=2).

If we don't have enough to fill up the trending list (i.e. 10) we fall back to looking at local (Benzinga) news items in the last week, and "top up" the list of trending companies (up to 10) using the companies with the most news items locally.